Mansfield is preparing to welcome cyclists taking part in stage seven of the OVO Energy Tour of Britain, starting in West Bridgford and finishing on Chesterfield Road. It is one of many cycling events taking place in September that will hopefully encourage more people to get in to cycling to improve their health and fitness.
The "Let's Ride Nottingham" festival is also taking place in Nottingham a week later, on Saturday 16th September. This fun, free, family orientated cycle festival is being sponsored by HSBC and will see certain roads in Nottingham closed to motorists to enable cyclists to complete a 5k route.
With all these inspiring events going on, Sam herself has been encouraged to push on and complete more cycling challenges to help raise awareness of cycle road safety. She hopes that by adding some miles to her cycling tally, she will take another huge step towards completing her '40 Challenges'.
Commenting on the motivation the upcoming cycling events have given her Sam said, "I'm a little behind schedule on my cycling so need a good power up surge to get back on it and nothing is more inspiring than local events to get you motivated to achieve"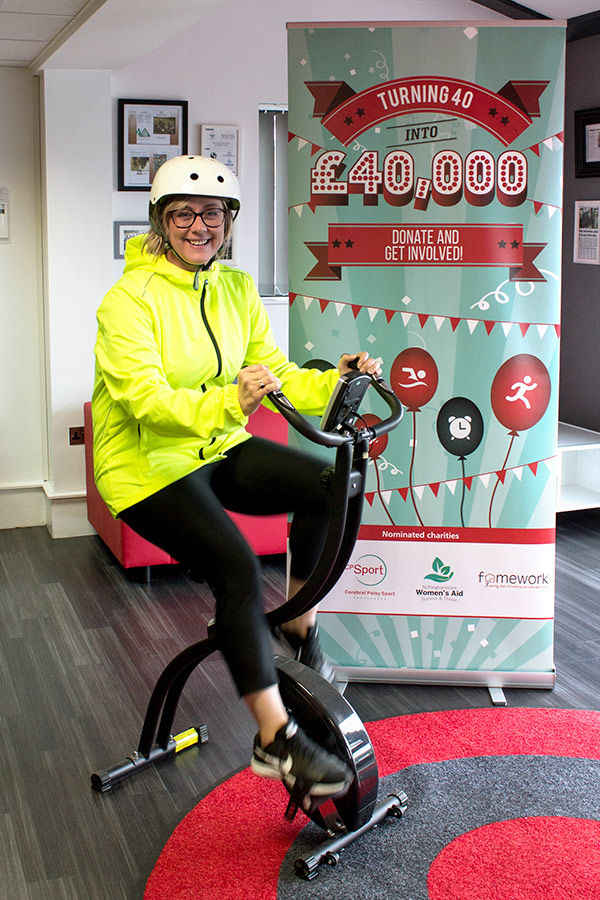 Keep your eyes peeled on our news section for the latest updates on Sams cycling mile tally! Give her the encouragement she deserves, donate now to Sam's worthy causes!
Posted: 5th September 2018