Following the Launch of Sam's 40 challenges on Tuesday 19th December, we were so excited to see the overwhelming support and enthusiasm shown by everyone!
The messages and donations have been rolling in, leaving little doubt that this is going to be a terrific time for Sam, allowing her to face new challenges, test her metal and achieve incredible things for herself, that will benefit so many others too.

Sam was featured in local business press, East Midlands Business link, Love Business and Connect East Midlands.  The local business community are aware of Pellacraft's support for a variety of local causes, and Sam's launch is the largest scale event to date, showing that her commitment is as big as her heart in making a difference to others.
Feedback
Cerebral Palsy Sport got in touch very quickly to share their enthusiasm, offer support and brilliant fundraising advice.  Sam now has a wonderful page on their own website as part of the My Fundraising Story section and in the supporter newsletter to help raise the profile of Sam's 40 Challenges.
"We are delighted to have Sam Pella @Pellacraft1supporting @CP_Sport to create more opportunities for people with cerebral palsy to discover the joys of sport!" – Cerebral Palsy Sport
Read Sam's My Fundraising Story here: http://www.cpsport.org/support-us/my-fundraising-story/sam-my-fundraising-story/
A meeting with Framework early in the new year will develop ideas further, this is what they said for the launch – "Sam and her colleagues at Pellacraft have done a massive amount already to support local homeless and vulnerable people through Framework, but this awesome feat is on another level.  We're full of admiration and gratitude for what Sam is taking on and wish her all the best for the all the challenges that lie ahead." – Framework
Thank you to British Heart Foundation who have sent an amazing Fundraising pack, with loads of ideas and information.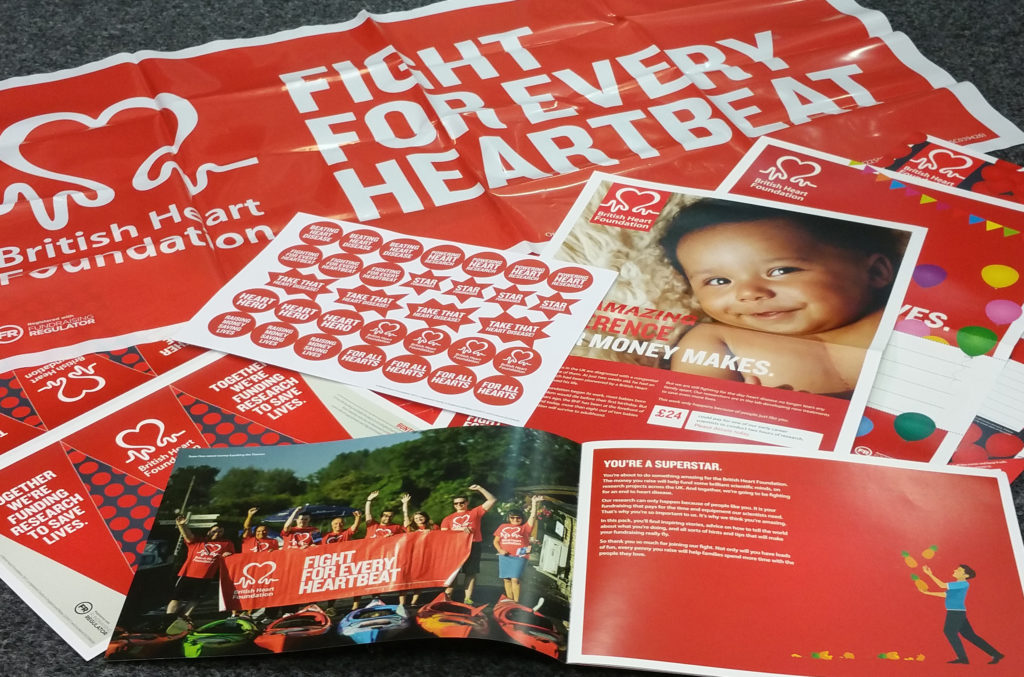 A meeting early in the new year is eagerly anticipated.  – "Sounds like she (Sam) has set herself a fantastic target, it should be an amazing time for her" – heartrunners team @bhf
We are really looking forward to sharing the events of the coming months with you.  We'll all cheer on and support Sam, as well as thinking of some really unusual challenges to keep things interesting!
We wish all of you, Sam's supporters, and our charities a very happy Christmas and successful new year!
Posted: 21st December 2017